IL CARTELLONE ACCADEMIA NAZIONALE DI SANTA CECILIA

In diretta dal Parco della Musica in Roma

Web live broadcast by Radio 3 on 28 February, 2011.

wav.

τ@

1. Prokofiev Piano Concerto No.3 in C major, Op.26

Yannick Nézet-Seguin

/

Orchestra e Coro dell'Accademia Nazionale di Santa Cecilia

@@@@---encore---

2.

Ravel Ma Mère l'Oye@ifor 4 handsj - 3. Laideronnette, Impératrice des Pagodes. Mouvement de Marche

@@@@@@@@

Piano 1: Martha Argerich, Piano 2:

Yannick Nézet-Seguin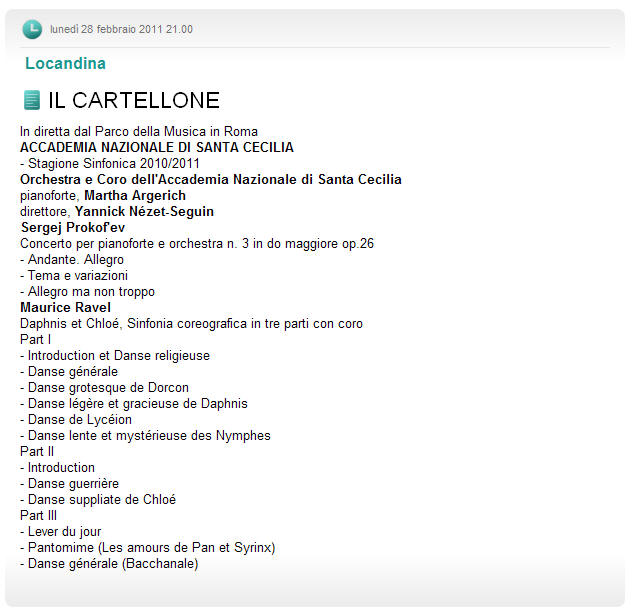 From the website of Radio 3.